DIRECTV for Salons and Spas in Saint Louis, Missouri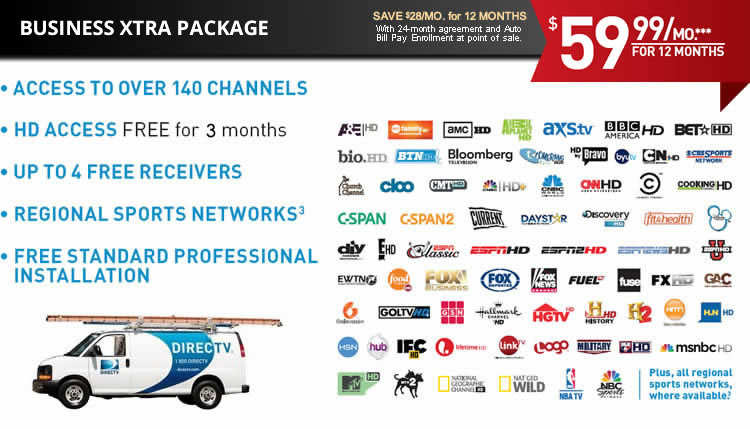 Call Us For A Quote
314-446-1298
Or fill out the form below

New Customer Downloads

Speak With A Business Specialist Now By Calling

314-446-1298
More on DIRECTV for Salons and Barber Shops in Saint Louis
With competition high among salons and barber shops, you have to do everything you can to stand out. Why not add flair to your waiting area or your salon with a DIRECTV Business Choice package and bring more than 140 channels of digital-quality television to your spot? You can bring in a DIRECTV for salons in Saint Louis package and keep your customers entertained while they're getting a haircut, manicure, pedicure, or other salon or barbershop treatment.
Keep your salon customers relaxed while they wait and while they're in the chair with DIRECTV for Business from Mid-America Satellite. Choose the channel lineup your clients will like with DIRECTV for Business, and Mid-America Satellite will install the system that'll keep your customers coming back. Get started with DIRECTV for your salon by contacting Mid-America Satellite today.
DIRECTV for Salons Package in Saint Louis
If you run a serene & peaceful salon, flat screen televisions playing calming programming will only add to the atmosphere, and help to set you apart from other salons in Saint Louis. The DIRECTV for salons in Saint Louis, Metropolitan Area packages offer more than 140 channels of programming; surely you'll find what's right for your clientele each and every day.
DIRECTV for Barber Shops in Saint Louis
The DIRECTV Business Choice package includes regional sports networks and local channels; your customers won't need to miss the game to get a haircut or a shave. Learn more about DIRECTV for barber shops in Saint Louis Metropolitan Area today.
In addition to offering the DIRECTV packages for salons and barbershops in Saint Louis, we can also set you up with the full deal, installing flat-screen televisions with all of the mounting and wiring you'll need to get your system up and running. Low-profile mounts to keep your televisions in the background or high-profile mounts to keep what's on front and center, we can do that for you.
For more information about DIRECTV for salons in Saint Louis, contact one of our representatives. Learn more about DIRECTV for Salons in Saint Louis with one of our experts by requesting a free site survey by filling out our contact form.
Speak With A Business Specialist Now By Calling

314-446-1298