DIRECTV for Health Clubs Paducah, Kentucky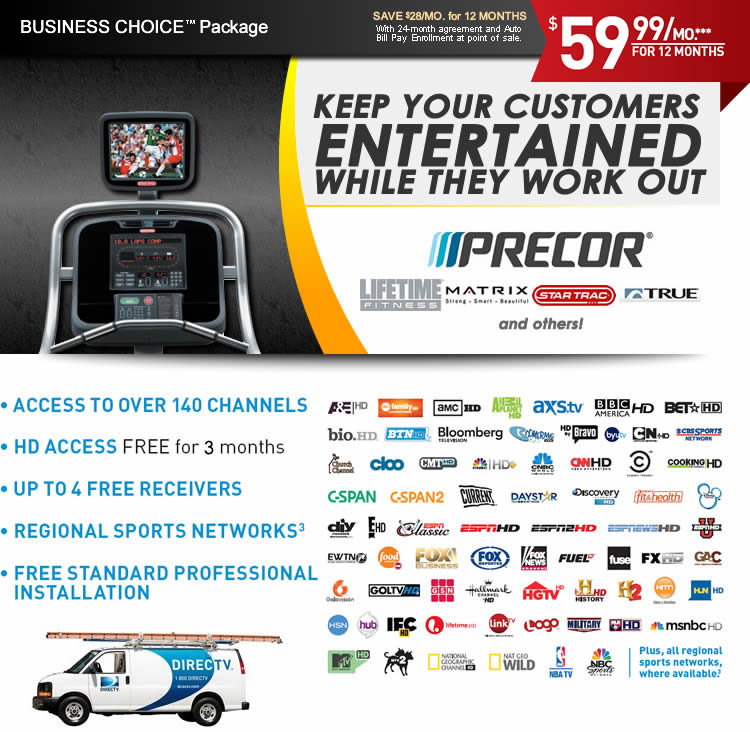 Call Us For A Quote
1-800-398-6176
Or fill out the form below

New Customer Downloads

Satellite TV For Your Health Club in Paducah, Kentucky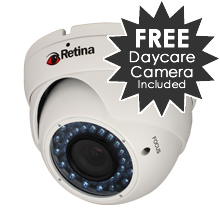 With the cable laws changing and cable TV providers raising commercial pricing as they move to digital signals from analog, some of the businesses hardest hit will be health clubs in Paducah, Kentucky. Many gyms and health clubs have a large number of personal viewing screens on treadmills, ellipticals and other pieces of workout equipment. Where in the past health clubs could get cable TV at one low price, and send out individual signals to these machines, now with the move from analog to digital, cable companies will be charging for each screen, which will raise the cost immensely.
Mid-America Satellite can help you combat this by offering satellite TV for your health club powered by DIRECTV. Using our 24 channel distributed systems, designed in-house, we can lower your monthly price for TV for your personal viewing screens while giving you 24 of the most popular channels for your members' viewing pleasure.
In addition, we'll include:
Free installation for up to 8 hours of labor
A free camera for use for your fitness club or gym's day care
Signal from the day care camera to be observed on your personal viewing screens
DIRECTV for Business from Mid-America Satellite brings your health club the programming your members and customers demand. Connecting custom channel lineups to personal viewing screens and televisions throughout your health club, DIRECTV for health clubs and gyms gives your members the programming that will keep your customers coming back to work out at your health club, making it a part of their routine. Get started with DIRECTV for your health club by contacting Mid-America Satellite today.
Save big when you work with Mid-America Satellite, offering 24-channel distributed viewing systems for DIRECTV in your health club.
Speak With A Business Specialist Now By Calling

1-800-398-6176