DIRECTV for Assisted Living Facilities in Columbia, Missouri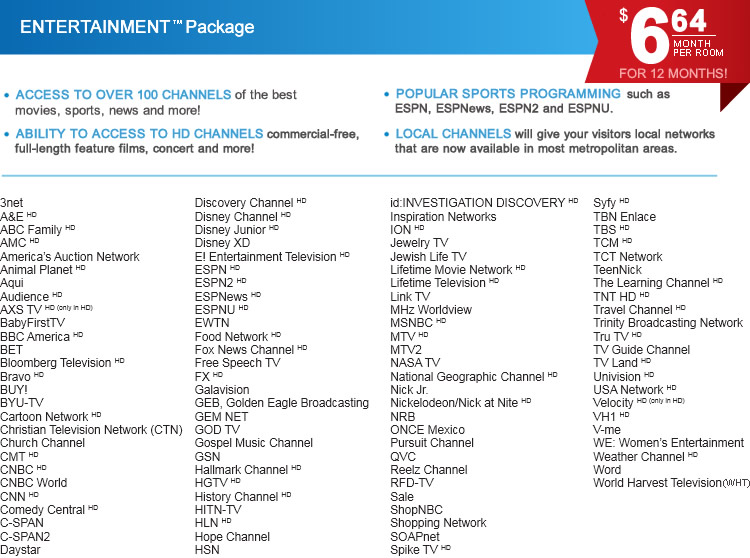 Call Us For A Quote
1-800-398-6176
Or fill out the form below

New Customer Downloads

Speak With A Business Specialist Now By Calling

1-800-398-6176
More about DIRECTV for Assisted Living Facilities in Columbia
DIRECTV provides a proven solution for lifting your residents' spirits and keeping their stay more enjoyable: DIRECTV for assisted living facilities in Columbia, Missouri. Give your residents up to 100 of the best entertainment, sports, and news channels in HD.
Make your residents truly feel at home with a DIRECTV Residential Experience for your assisted living facility. DIRECTV and Mid-America satellite will help you keep your occupancy high and your residents relaxed and entertained with more than 100 channels available in a channel lineup you get to choose. Contact Mid-America Satellite to get started with DIRECTV for your assisted living facility today.
With DIRECTV for assisted living facilities, you can:
Control your channel lineup, giving your residents the channels they want
Customize your guide with your facility's branding
Add in your own programming on house channels, like a calendar of events for your facility
To get started with DIRECTV for assisted living facilities in Columbia, call 1-800-398-6176 or fill out our simple contact form and we'll get in touch with you.
More Reasons To Have DIRECTV For Assisted Living in Columbia
When most people think of satellite television they think that you need a satellite receiver next to the TV to get programming. That's not the case with DIRECTV for Assisted Living in Columbia, Missouri. Your favorite DIRECTV channels are delivered to your resident's rooms just like expanded basic cable. The coax cable in the room gets plugged directly into the television without the need of a satellite receiver. This makes for a very easy and enjoyable user experience. Why are many assisted living facilities choosing the DIRECTV for Assisted Living solution? Most are choosing DIRECTV to lower the facilities' monthly bill. For example, you can get access to over 100 channels for less than $3 per TV outlet.
You know your residents the best. With DIRECTV service in assisted living facilities you will be able to customize the channel lineup to see the channels that matter most to your residents. Not only can you hand pick channels, you can put them in whatever order you'd like. We can help you by giving you an example channel lineup from other facilities to get you started.
Another benefit to switching to DIRECTV in your facility is that you can add custom channels. For example, add a community channel also called an in-house channel. Activity directors love this channel. What better way to let keep your residents informed that by their TV? Your residents turn to channel 3 and find out what time to play bridge or what's for dinner. Give your staff the freedom to come up with information to keep your residents informed.
Find out more today by speaking with one of our assisted living specialists or request a free site survey and custom quote by filling out our contact form on this page.
Speak With A Business Specialist Now By Calling

1-800-398-6176